today is 11-11-11 and i published this post at 11:11 even though i will not be home. today is veterans day, the day that we honor our armed forces and remember all those who have died during war or those who have lost family members at war. today, i am going to an 11-11-11 party. it's just a party for friends to have fun and celebrate the wonderful freedom that we do have. we are going to play games, have prizes, paint nails, do hair, and just sit and talk. and ya know what? i think it's going to be a lot of fun. today is also a special day for the people that live where i do because it snowed today! the first snow was on 11-11-11! and of course i had to take pictures!! so here, enjoy looking at this beautiful snow if you don't have some already!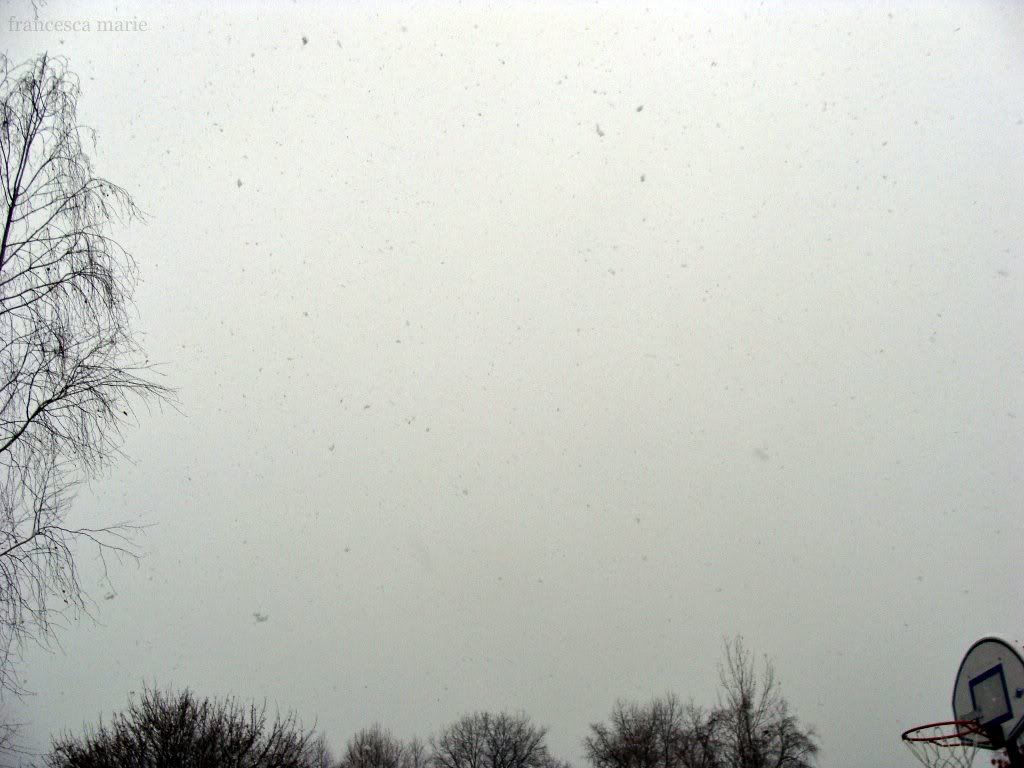 have a great day off of school!
-francesca-
P.S. Don't forget to enter my awesome giveaway
here
!